Tomoyoshi Yamaguchi
A Father of Mexican Judo | La Posada Founder

So Why Mexico in Izu?

Behind the mystery is the founder's 23 year experience in Mexico. While working at an advertising agency, he was asked by the Kodokan (Headquarters of the Worldwide Judo Community) to teach Judo in Mexico. He became a very popular teacher and participated regularly on a popular TV Show. He is much beloved by his students. They span across the globe and often drop by to pay their respects.

Founder Profile

1964 Judo becomes an Olympic Sport. Tomoyoshi gets sent to Mexico as a trainer. During this time he taught Judo at the YMCA, CDI (Jewish Sports Facility), Chapingo National Farming Institute, Mexican Army, and the Bushido Dojo.

1968 Mexico hosts the Olympics. But, unfortunately Mexico did not participate in Judo. The Mexican Olympic Committee then created training facilities to build the next generation of Mexican Judo. Tomoyoshi then led 2 Olympic Teams in 1972 Munich (Germany), 1976 Montreal (Canada) as the National Coach.

Furthermore, during his tenure at the Olympic Committee he also led teams to participate in the Pan American, Central America, Caribbean, and World Championships.

After retiring from his National Coach duties he spent the next 10 years teaching Judo to the younger generations.

After returning to Japan in 1987 and spending time in an Agency he retires to his home town in Izu and opens La Posada.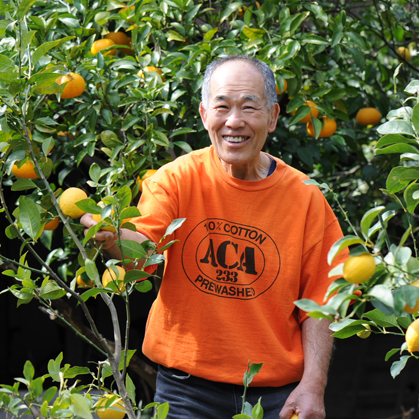 The Annual Mexican National Team Selection Tournament is named after Professor Tomoyoshi Yamaguchi as recognition for his work and dedication to Mexican Judo. He has also been inducted into the Mexican Sports Hall of Fame.

View tagged in Instagram: https://www.instagram.com/explore/tags/tomoyoshiyamaguchi/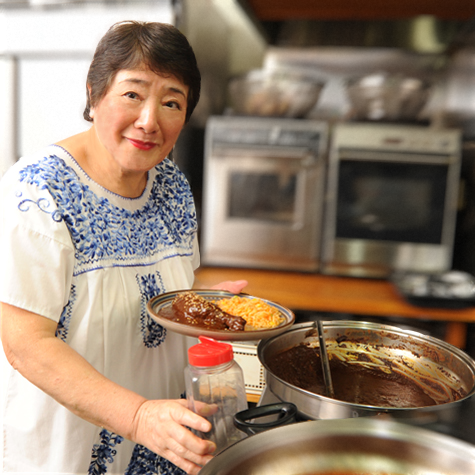 Mama
The Mexican Food Chef

Mama makes sure that all the food at La Posada is carefully selected and prepared without additives. Organic ingredients are imported directly from Mexico and/or all grown in the area.
Mexican food is just great. From the delicious corn tortillas to the famous 'mole' which blends nuts, spices and chocolate for an unforgettable and unique Mexican dish. One of the wonders of this world.
Everybody loves Mama's cooking!


Oscar
Born in Mexico | 'My Pace' Owner

Oscar just loves talking about the food and Mexico. So much he sometimes forgets to get back to the kitchen to continue serving all the clients.

Everyone just grows fond of his amicable character and come back just to catch up with him.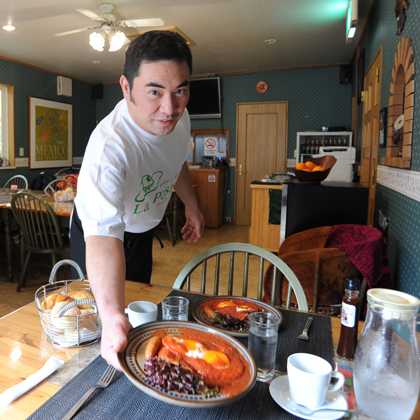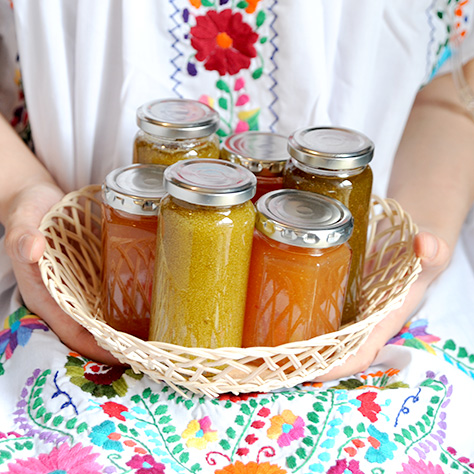 Karina
Born in Mexico | Natural Foods Nutritionist

The jams served at breakfast are all made by Karina.
Fluent in English and Spanish. Karina brings a wealth of knowledge from across the globe.
You should try out her Jalapeños which are just right and will make your average sandwich into a Deli Sandwich.

Victor
Born in Mexico | El Bancho de Mexico

La Posada Corporate Communications

Born and raised in Mexico. Victor is also a Black Belt in Judo and works in Tokyo.

Once in a blue moon you may find him at La Posada.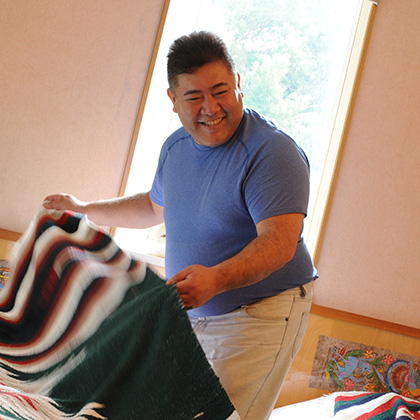 So this is La Posada staff and we look forward to your next stay.